WE ARE ABLE TO ORDER ANY SIZE OF ANY KIND OF PIPE THAT YOU MAY NEED!
PEX TUBING:
The most common size used in PEX plumbing applications is 1/2", however sizes are available from 1/4" to 3". Any Size in stock at PWO!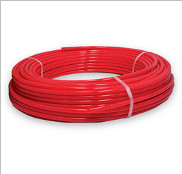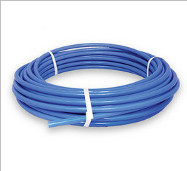 Pre-sleeved Uponor (Wirsbo) AquaPEX tubing is used in hot and cold water distribution systems for outdoor installations. The high-density polyethylene (HDPE) ridged sleeve provides protection for installations in concrete or soil. Easy removal and replacement of the tubing is made possible with this additional sleeve.
Zumpex Pipe